Podcast Publishing 🎧🎤🎙️
London, UK
Launching and growing podcasts for impact entrepreneurs. We offer a full service podcasting support.
Top Purpose: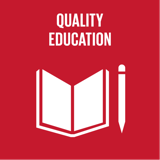 Quality Education
About:
Want to attract more followers, strengthen your community or attract more prospects with a podcasting strategy? 
If you have discovered the power of video to build your brand, we can turn your videos and webinars into a podcast.
Too busy to create a podcast, we have done-for-you services.
No time to learn how to podcast, we have a do-it-with you launch package.
Been thinking of podcasting but not progressing pass searching on google "How To Start A Podcast", why not join our next group coaching program.
We help you launch and grow your podcast so you can build your brand, share your message and focus on the storytelling.
Podcast is growing and now is the time to grow your business with a podcast.
Our Products (9)
Welcome to Podcast Publishing. If you are interested in our podcasting services and mentoring, please get in touch with me, Woon Tan to find out more.
World class Certifications and Microschools for entrepreneurs at every level.
Company Reviews
Recently Added
Woon Tan was one of the mentors/instructors in Marketing 5.0, teaching participants about podcasting and its benefits for entrepreneurs. Clearly, the man knows what he is talking about. His experience and knowledge came through in his content, his responses to questions and his feedback. He went above and beyond what was expected of him. An attitude he brings to the work he does for his clients as well. When you need support to start your podcasting journey, look no further. Woon Tan is your man.
I worked with Woon on his Get Podcasting Group programme. Woon really knows what he is talking about when it comes to creating a podcast, editing and launching a podcast. He is patient and takes time to ensure you understand the points being made. Woon provides so much value within the programme.
Doing Woon's programme has held me accountable to turn my idea of a podcast into something real. I would really recommend Get Podcasting if you want to get podcasting!
I have created a podcast called Stories of Expansion with the wonderful Woon Tan. It has been a total delight and joy to work with Woon. He is very knowledgeable, easy to work with and fast. We have created the podcast in a few days from the moment of getting an idea on train to a realise there was only about 9 days!. Woon has helped me to fulfil one of my greatest dreams I have had for years. Thanks to his helped I am having so much fun creating this podcast and reaching more people around the world.
See all 5 reviews