Paulina Roach Consulting
Mount Maunganui, Tauranga, New Zealand
Business Strategy & virtual COO Services - helping hospitality business scale up, one meal at a time
Top Purpose: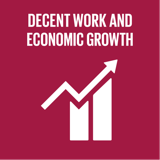 Decent Work & Economic Growth
About:
Sometimes you need to step back to look in. Paulina gives your the support your need to take a break from the daily hustle of working in your business, and step back to get motivated and excited again. 
Paulina inspires entrepreneurs and small to medium business owners to fulfill their business goals by developing promotion project plans, and systems that give you results. 
With a focus on clear outcomes the steps to achieve them, Paulina has managed projects of up to $500000 per quarter and knows how to leverage you're time and team to give you more of what you want in your business.
If you need some tempo energy in your business and are looking for a Promotion Lead to ensure your success, book a call with Paulina.
Company Reviews
Recently Added