Eduwebinar
North Lakes QLD, Australia
Eduwebinar provides quality professional learning experiences in a virtual environment for school-based educators to maintain their teacher accreditation and competencies.
Top Purpose: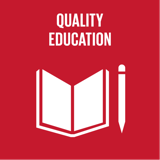 Quality Education
About:
Professional Learning for K-12 Educators Delivered Directly to Your Digital Device.
Great teachers are the key to better student engagement, performance, and productivity. 
Eduwebinar hosts a variety of educational webinars that cover current education initiatives and practices that will help to boost your professional competence and maintain your relevancy in the ever-changing educator sector. 
Get access to hours of professional learning each year, which means you can keep up to date with the latest information on teaching and learning. Members also get access to 150+ hours of archives to engage in just-in-time professional learning at their point of need. 
You will hear from knowledgeable colleagues and education experts on innovative teaching and learning strategies and resourcing as it applies to curriculum design and delivery, and more.
This will give you an unfair advantage over your colleagues as you build your knowledge, skills and confidence across a range of education topics.
Experience some peace of mind knowing you can learn in a stress-free learning environment. Yes, sit in the comfort of your own home whilst engaging in a professional learning event and interacting with the presenter.
With the Eduwebinar learning portal, it is possible. 
Company Reviews
Recently Added
A valuable platform that showcases current thinking and practice around issues and topics that impact educators today.