Lisa Michaels Impact Certifications
Atlanta, GA, USA & Online
Facilitate transformation and leverage certifications to accelerate purpose-filled global impact!
Top Purpose: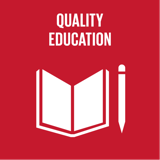 Quality Education
About:
► WHAT WE DO: We help Entrepreneurs & Thought Leaders facilitate potent client transformations and leverage the power of certifications to dramatically grow their income and impact!

► HOW WE DO IT: I show thought leaders how to design and build compelling and transformative certification programs to leverage their next level of expertise and expand their influence.

► WHY IT WORKS: We take my over 20 years experience using accelerated learning & content creation + your knowledge and expertise to design your certification programs to powerfully leverage your results quickly.

SERVICES I PROVIDE:
👨🏻‍💻 Online Courses (Teaching facilitation and business skills as well as certification design)
🙋🏻‍♂️ Group Coaching (I'm a Flow & Performance Consultant Entrepreneur Institute)
🙋🏻‍♂️ 1-on-1 Mentoring (Bespoke Certification Design)

WHERE YOU'VE SEEN ME:
💡 GeniusU (I'm currently Mentor rank #5 of 2497 on this global platform)
💡 I've been featured in telesummits, podcasts, speaking engagements and more for the last 20+ years featuring the certifications I've designed for my own thought leadership.

TYPES OF BUSINESSES: I've personally helped the following types of business owners, consultants and professionals grow their businesses and utilize the power of certifications, including:

⭐ Financial Advisors
⭐ Doctors
⭐ Consultants
⭐ Personal Development Specialists
⭐ Trainers & Coaches
⭐ Web & Social Media Consultants
⭐ Getting Started Entrepreneurs

WHAT OTHERS SAY:
🗣 "I worked with Lisa over a period of five years. Lisa is a gifted facilitator. She is always learning, adding to her creative capacity. Working with her, I found her courses incorporated all ways of learning, visual, auditory and kinesthetic. The gift of her programs was that at the end, I had fully integrated the learning. I was ready to move through the world at a whole new level. I highly recommend Lisa's work. It is transformational." Mackey McNeil CPA & CEO Mackey Advisors

READY TO TALK?
Connect with me here on LinkedIn!
☎ Find out more? Book a virtual coffee at a time that works for you here: https://calendly.com/lisa-michaels/connecting
📮 You can reach me on info@lisa-michaels.com

Lisa Michaels, CEO of Impact Certifications, specializes in helping purpose-driven entrepreneurs facilitate transformation and leverage certifications to accelerate global impact. She's designed more workshops, classes, trainings, products, and certifications than she can count and helped thousands of people across multiple fields increase their influence. Lisa's draws on her own extensive nature-centered certifications, her experience as faculty, Flow, and Performance Consultant with Entrepreneur Institute/GeniusU, to assist thought leaders to tap into a deeper level of their gifts and share them with the world to help others. 
Our Products (8)
World class Certifications and Microschools for entrepreneurs at every level.
Company Reviews
Recently Added
The work I have done with Lisa is honestly the most valuable "self-work" I have ever done. I feel like it has given me "THE KEY" to unlocking my "ME". The sessions we do always reveal these amazing truths that are leading me toward so much more self-acceptance and flow in my experience. Thank you Lisa! XO, Kiva.
I had my 1:1 session today with Lisa and honestly, it unlocked SO MUCH for me. I'm still very much processing all that transpired, but in that one short hour, she guided me to places where I've been splintered since I was a child. There are areas of my being that I was actively pushing away, thinking they had no place when in actuality, I cannot be fully Elizabeth without those disparate parts of myself. I'm exceedingly grateful for Lisa because I instantly felt a deep connection with her, and as such, I trusted her enough to be vulnerable and share with her as things bubbled up during our session. Without her investing in a relationship with me, I wouldn't have trusted her. Thank you, Lisa!!!!
NaturCentrc is dedicated to creating a more sustainable, uplifted and compassionate world. And training leaders who want to stand up and make a difference in the world