Lisa Michaels Mentoring
Atlanta, GA, USA & Online
Entrepreneur Leadership Mentoring
Top Purpose: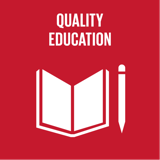 Quality Education
About:
Lisa Michaels is dedicating to supporting entrepreneurs and todays leaders. 
Company Reviews
Recently Added
The work I have done with Lisa is honestly the most valuable "self-work" I have ever done. I feel like it has given me "THE KEY" to unlocking my "ME". The sessions we do always reveal these amazing truths that are leading me toward so much more self-acceptance and flow in my experience. Thank you Lisa! XO, Kiva.
I had my 1:1 session today with Lisa and honestly, it unlocked SO MUCH for me. I'm still very much processing all that transpired, but in that one short hour, she guided me to places where I've been splintered since I was a child. There are areas of my being that I was actively pushing away, thinking they had no place when in actuality, I cannot be fully Elizabeth without those disparate parts of myself. I'm exceedingly grateful for Lisa because I instantly felt a deep connection with her, and as such, I trusted her enough to be vulnerable and share with her as things bubbled up during our session. Without her investing in a relationship with me, I wouldn't have trusted her. Thank you, Lisa!!!!
NaturCentrc is dedicated to creating a more sustainable, uplifted and compassionate world. And training leaders who want to stand up and make a difference in the world