Vibrational Marketing Mentor
Location Unknown
If you need to find a simpler approach to marketing, let's connect!
Top Purpose: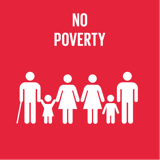 No Poverty
About:
UNCOVER YOUR INNER MARKETING GENIUS
What if  your marketing challenges are not really marketing challenges? What if they're simply a misunderstanding of how to leverage your unique personality, purpose, and passion when making marketing decisions?
As your mentor, I help you discover your inner genius so that your marketing strategy matches your natural strengths. When you're marketing from this space of flow, you naturally raise your vibration and magic happens!
THE MENTORING PROCESS
My mentoring starts with the steps in "The Easy-Going Entrepreneur: Using the Law of Attraction as your marketing strategy."
It is a culmination of 20 years of marketing experience ranging from pre-Internet days in retail to my latest workshops on digital marketing. Somewhere in the middle lies my post-graduate research into online consumer behaviour, a dash of quantum mechanics, and certification as a Flow Consultant and Passion Test Consultant with Entrepreneurs Institute. 
Would you like to test-drive the ebook? GET CHAPTER 1 of  The Easy-Going Entrepreneur: Using the Law of Attraction as your marketing strategy:
https://youhaveawebsitenowwhat.s3.amazonaws.com/Ebooks/TheEasyGoingEntrepreneur-Chapter1.pdf
Company Reviews
Recently Added