Genius School
Location Unknown
Igniting the Genius in Every child: A key focus for the Genius School Community.
Top Purpose: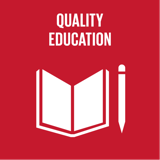 Quality Education
About:
Being part of our Genius School Campus you will have access to all our learnings through events, masterclasses, microschools and connections with other community members who support a personalised learning approach to make a difference in education.
Company Reviews
Recently Added
I have just started my journey as a Genius Educator, and already from the get-go, I can see the quality and depth invested to empower the next generation! From microdegrees to strategy discussions, Angie's and Karen's passion to enlighten young lives for a rapidly-changing world resonates deeply! I cannot wait to see what comes next as we revolutionise education for everyone's natural geniuses!