GeniusU
Singapore
The World's No.1 Entrepreneur Education Network
Top Purpose: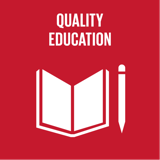 Quality Education
About:
The world's number one Entrepreneur Education Network

GeniusU is a web and mobile platform which already connects over 850,000+ entrepreneurs to the right network, knowledge and opportunities based on their personal values, vision, passions, talents, and purpose.
GeniusU's A.I. Genies, give you personalised recommendations on who to meet, how to upskill, where to go and what to do based on your stage of business growth, global location and other personalised information.
Opportunities
Partner(s) to Build Product and Business
Giving Free Music Tech Courses To Schools In Developing Countires
Managers
Company Reviews
Recently Added
Salman Sayed helped me with multiple GeniusU profiles that I was having issues merging; he was incredibly knowledgeable, very friendly, and sorted the issue for me. If only all support desks had a Salman!
Salman Sayed did a good job helping me out with two accounts. He was very friendly and had patience. I finally can go on with the Entrepreneur 5.0. Thanks to Salman.
I am totally blown away by the incredible GeniusU platform, the Microdegrees that are available, and the connections that are possible with other like-minded entrepreneurs around the world. I am learning so much, and have barely scratched the surface. There's much more to learn, experience, assimilate, and contribute!
And, customer service is incredible. Technical issues can easily be a source of frustration and annoyance, and Salman Sayed embodies support with grace and lightness. He is committed to both understanding and resolving issues that arise. It is evident he really cares not only about providing excellent service, but the manner in which he serves and the customers he is serving. His cheerful manner, respect and care for the individual, and sense of resolve are truly gifts. Grateful!
See all 16 reviews